A little late, but I thought I'd report on our Valentine's Day.  Despite mine and Jordan's lack of sentimentality towards many holidays, I'm realizing that decorating and celebrating anyway is truly an act of serving and blessing Hadley.  She loves it all.  So when she asked me (referencing a movie), "Mom, what's a royal banquet?" and with Valentine's Day so close, I thought the best thing we could do to celebrate was to throw a royal banquet of our own.  I told Hadley our plan on Sunday night and she managed to keep it a secret all the way up to Jordan's arrival at our feast.  🙂
Thanks to these awesome Hobby Lobby discoveries:
we started the day making Valentines, for Dad and all the grandparents (which were mailed late, of course):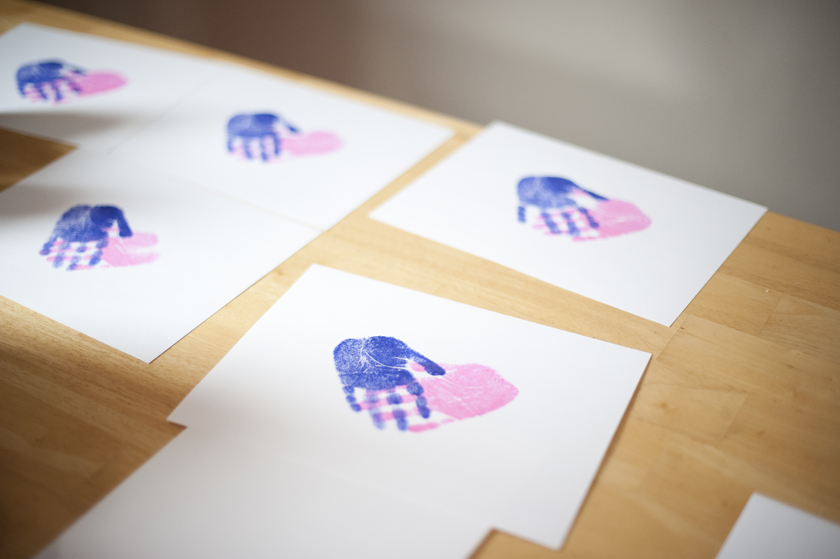 Then, as dinner was cooking, we made some decorations for our banquet:
I finished up dinner while Hadley turned herself into a princess 🙂
We welcomed our prince, and enjoyed our dinner over candlelight.
Let's be honest.  It was a lot of work.  But Hadley loved every minute of it.  Towards the end of the meal she started looking really droopy and didn't seem to be feeling well (maybe it was the skipped nap due to all the anticipation), but she still insisted that a Royal Banquet must conclude with the princess dancing with her prince.  Jordan granted her request 🙂 and then tucked her into bed.  Sweet little Valentine.